Main content starts here, tab to start navigating
Oporto At Home
A concept created with you in mind. Curating menus perfect for a day off in the kitchen or those special moments you like to enjoy with loved ones at home. These have been put together to showcase our most popular items to enjoy a delicious meal. Take a look at our offering...
Set Up The Ambiance
To enjoy the full experience we have even created a Spotify playlist with Oporto's favorite tunes to set the ambiance at your own home! Click the button below.
Listen To Our Playlist
Valentine's
Now available, only for pre order to enjoy Feb 8th - 14th. Don't miss out on them!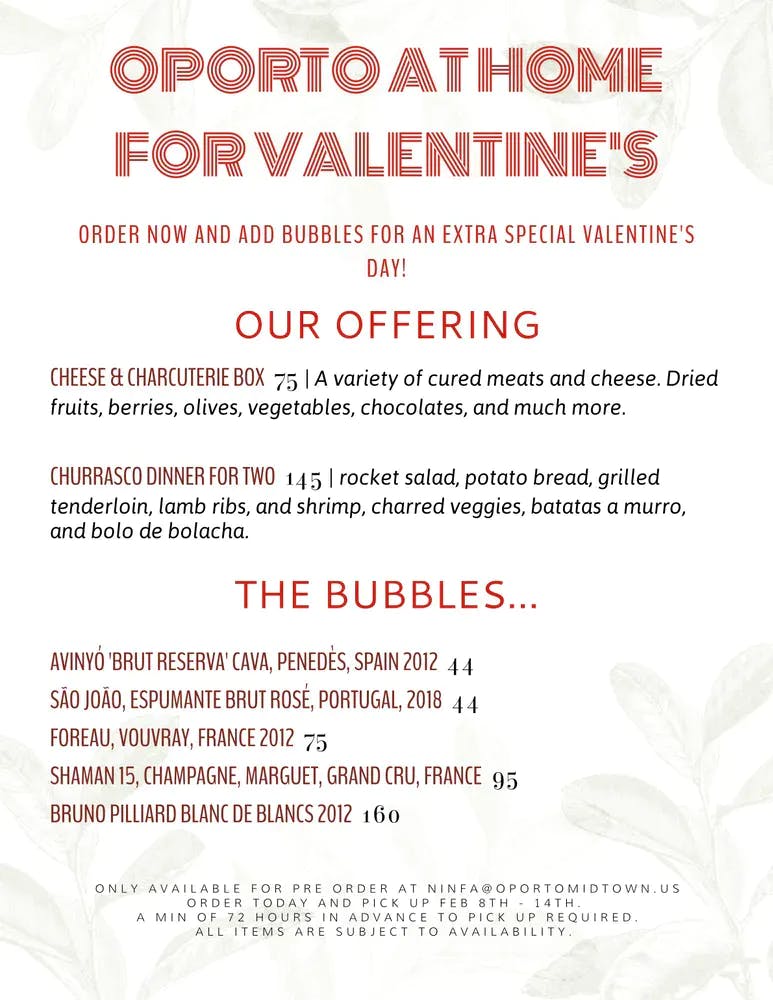 This menu is available at all times for pre order.